GK Question Answer: General knowledge, or GK, refers to a broad range of information that includes facts and figures about various subjects such as history, geography, science, literature, and current events.
GK questions and answers can be found in a variety of formats, including trivia games, quizzes, and exam questions.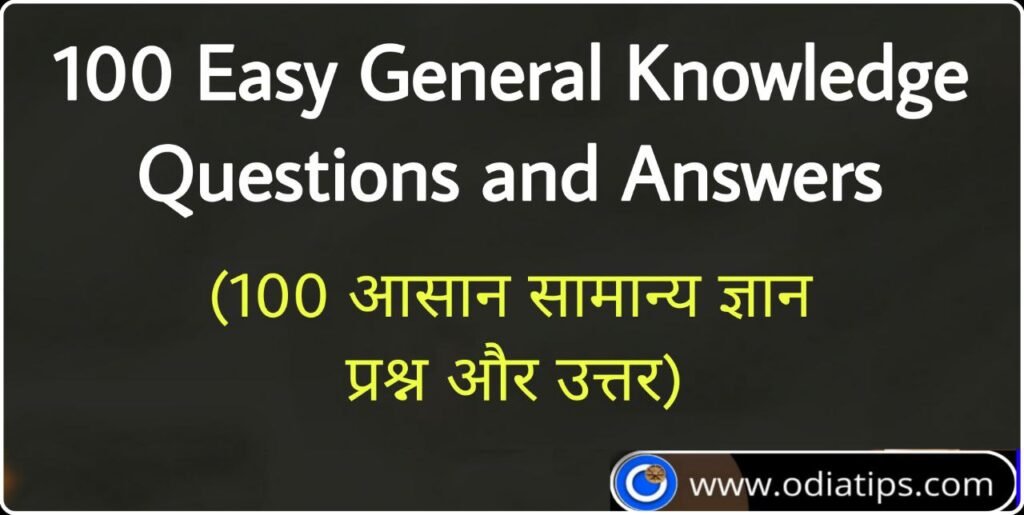 One of the key benefits of having good general knowledge is the ability to make informed decisions and hold intelligent conversations. GK can also be an important factor in career advancement, as many jobs require a certain level of knowledge in a variety of subjects.
100 Easy General Knowledge Questions and Answers
There are many ways to improve one's general knowledge. Reading books, newspapers, and magazines is one of the most effective ways to stay informed about current events and learn new information. In addition, watching documentaries, listening to podcasts, and taking online courses can also be helpful.
Another way to improve your GK is by playing trivia games or taking quizzes. These can be a fun and interactive way to learn new information and test your knowledge. Many websites and apps offer GK quizzes and trivia games on a variety of subjects, making it easy to find something that interests you.
It's also important to note that General Knowledge is not just limited to academic information, but also includes information about the world around us, current events, and common sense.
In conclusion, having good general knowledge is essential in today's world. It can help you make informed decisions, hold intelligent conversations, and advance in your career.
With the abundance of resources available, it's easy to improve your GK and keep yourself informed about the world around you.
100 Easy General Knowledge Questions and Answers
FAQ – 100 Easy General Knowledge Questions and Answers